Kitchen Remodeling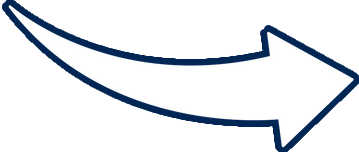 Make Your Kitchen the Highlight of Your Home
For many, their kitchen is the centerpiece of their entire home. We want to help you transform yours into a stylish, functional, and delightful place. We want to help you create a kitchen that gives you everything you need to master dinner time while being a welcoming place for your family and guests.
With brand-new appliances, reimagined cabinetry and storage, and gorgeous features, we'll work together to make your kitchen the envy of your household. Home value, local market, and budget are the three main factors homeowners should consider before investing in a kitchen remodel. What does that mean?
Work with Enhancements Inc, where we take all of that into consideration. With us, you know you're getting a quality kitchen. The national average ROI on a midrange kitchen remodel is about 59%. At Enhancements Inc, we strive to get you that ROI and more.
Kitchen Remodel Services
We are a full-service home renovation contractor with the skilled and qualified professionals to tackle any kitchen remodel project from start to finish. From small upgrades like installing new countertops to complete renovations from floor to ceiling, we can handle everything you can dream of.
Countertops
Appliances
Plumbing & Electric
Custom Cabinetry
Kitchen Islands
Backsplash
Flooring
Cabinet Hardware
Customized Designs Made Just for You
We offer real customized kitchen designs- not cookie cutter packages. We'll send you your very own professional kitchen designer to discuss your vision, take measurements, and help you choose appliances, finishes, and more.
Make your kitchen a truly unique place that you'll be proud to show off to family, friends, and guests.
Whether your kitchen is lacking space, has too little storage, or just looks and feels outdated, we have affordable solutions for you. Out designers can help you maximize your space and give it new functionality, all while making it suit your style.
Get Your Free Consultation Today
You are dreaming of a new kitchen, and we want to help you get started on it today. Here's how it works
Just give us a call, and your very own designer will be on their way to help you discuss that dream, go over your options, and draw up a plan within your budget. Best of all, it's free to get started. Let's work together to make your dream kitchen come to life.
Schedule Your Free Consultation