We've been creating unique remodeling designs in your home for the last 30 years
And we're proud of every single one.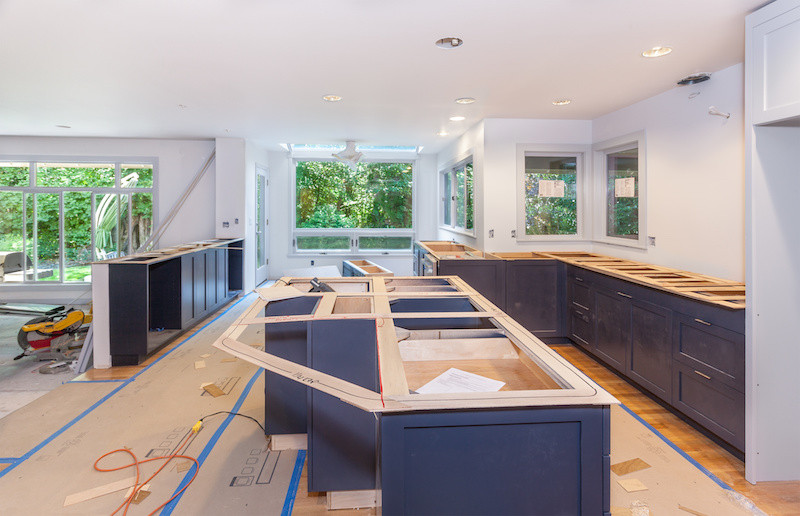 Our Team at Enhancements Inc is always here ready to help you get started with your next home project.
Whatever you have in mind, we can make it come to work with a little remodeling magic.
The Enhancements Inc team has experience with stone and tile, kitchen remodeling, bathroom remodeling, and outdoor patios.
We don't just remodel and repair, we add design and class to your home. We've been in business for over 30 years.
What does that mean? That we're experts in the industry at bringing your dreams to life.
Enhancements Inc. is a family owned general contracting company that has been serving the greater Montgomery & Frederick County areas for 30 years.
We specialize in remodeling, additions, reconstruction from a loss and general updating of your home. Whatever your vision is, our crew will get to work making it come to life.
Our team works in conjunction with realtors, insurance companies, architects and designers to cover all of your needs. We are up on the latest trends, designs, and colors to maximize the value of your remodeling investment.
Call us today for our professional, dependable and friendly service.
Let's make your vision come to life!
Contact us today to get started
WE CARE ABOUT MAKING YOUR VISION A REALITY

"Jim and his crew added a first floor bath in my townhouse. It was quality work, reasonably priced, and worry free during construction. I'd highly recommend Jim!"
- Kang

"Jim and the team at Enhancements Inc. are incredible! They truly care about their customers and their work. Great team you can trust and great prices!"
- Chris
Schedule Your FREE In-Home Estimate